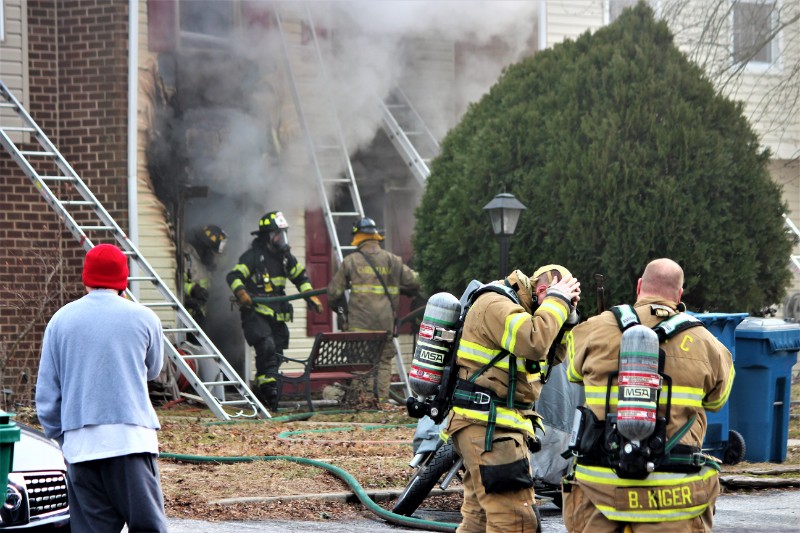 Newark – The Delaware State Fire Marshal's Office has determined that this afternoon's house fire in Newark, DE was accidental, according to Chief Deputy Fire Marshal Robert Fox.
Fox said the Aetna Hose Hook and Ladder Company of Newark was alerted to a fire in the unit block of Sunny Bend, in the Four Seasons neighborhood shortly after 2:00 pm. Upon arrival of the Fire Department, there was heavy fire and smoke coming from the residence. Multiple Fire Departments were called to the scene to assist.
Deputies from the State Fire Marshal's Office responded to the scene to conduct an investigation. Investigators determined that the fire originated in the kitchen and was caused by overheating of the oven during the cleaning process igniting grease.
Damage to the townhouse was extensive and is estimated at $150,000. One firefighter received minor burns to his ears and face and was transported to Christiana care by EMS for treatment, said Fox. There were no civilian injuries.
Two adults and two children live in the residence, all were displaced and will be staying with relatives, according to Fox.  Early reports indicated that  3 Adults, 2 Children, and 3 Dogs were displaced by the fire.