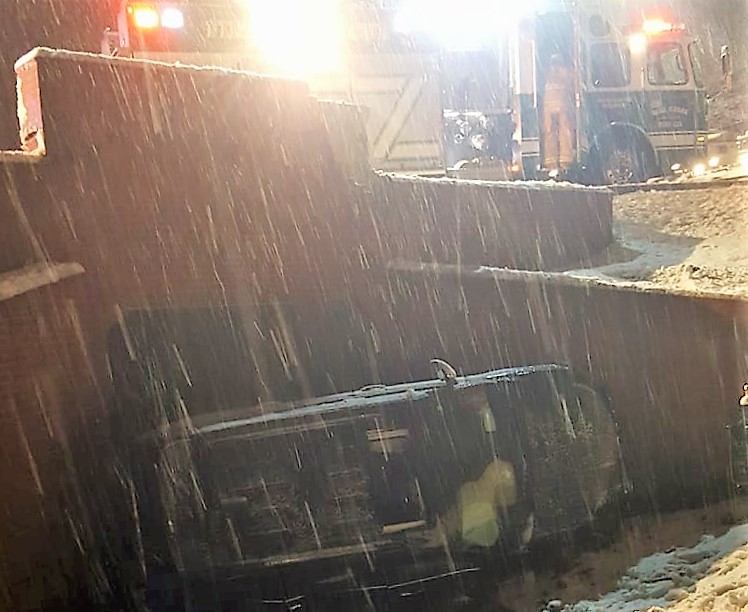 Stanton – Update: The Mill Creek Fire Company responded to the scene and found one patient on the ground, according to reports. It was determined that the patient self-extricated from the vehicle. The patient was taken to Christiana Hospital with undetermined injuries.
Breaking Report
Stanton –  Crews with the Mill Creek Fire Company, along with New Castle County Paramedics and Delaware State Police have responded to Delaware Park Blvd near Route 7 for reports of a vehicle crash with an ejection.
Upon arrival, crews are reporting a vehicle down an embankment and are checking for patients.
Update: One patient located.
Update: Fire Police responding to the scene.
Update: Fire Police are closing the inbound lanes to Delaware Park at Route 7.
Update: Some crews have cleared. Fire Police remain on scene. Still no word on injuries, if any?
Update: 9:09 Command has placed the scene under control. State Police remain on scene with the tow truck.
We'll update this incident when we receive official word from authorities.
Developing