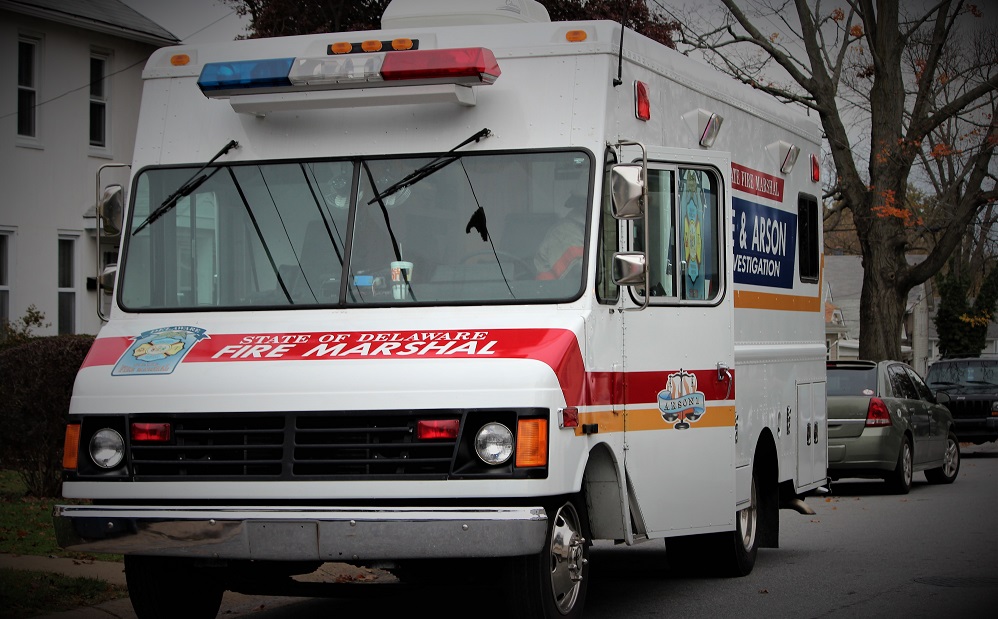 The Delaware State Fire Marshal's office is investigating this afternoon's fire in Frederica, Delaware that heavily damaged a residential storage building. One subject was found deceased inside the building, Assistant State Fire Marshal Michael Chionchio.
Chionchio said the Frederica Volunteer Fire Company was alerted to a building fire around 1:30 pm in the unit block of Saint Agnes Street, Frederica. Firefighters arrived on the scene with the storage building engulfed in flames in the rear of the home.
State fire investigators were called to the scene to conduct the investigation. Investigators are continuing their search for the fire's origin and cause. The victim was transferred to the custody of the Delaware Division of Forensic Science. The autopsy is scheduled for tomorrow.
Heavy fire damage was estimated at $10,000. There were no other reported injuries. This investigation continues.