Subscribe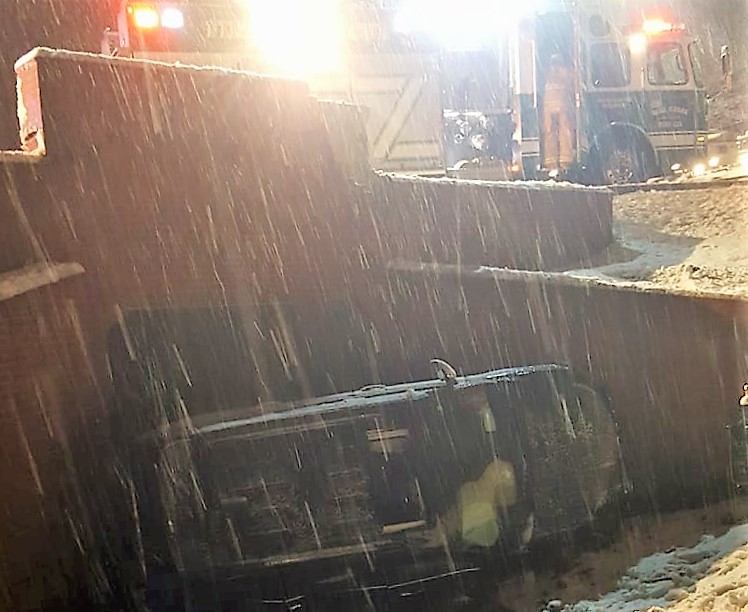 Stanton – At approximately 8:05 Saturday evening, New Castle County Paramedics and Mill Creek Fire Company were dispatched to the intersection of Delaware Park Boulevard and Route 7 Southbound for a motor vehicle crash involving a rollover, according to Paramedic First Class Yvonne Russell.
Russell said upon arrival New Castle County Paramedics found the patient, 35-year-old female, in care of emergency medical technicians (EMT's) from Mill Creek Fire Company. The patient was able to remove herself from the vehicle. The patient suffered injuries to her chest and leg, said Russell.
The patient was transported to Christiana Hospital via Mill Creek Fire Company ambulance accompanied by New Castle County Paramedics. The patient was in stable condition at the time of transport.
Delaware State Police is investigating the crash.
Breaking Report
Stanton –  Crews with the Mill Creek Fire Company, along with New Castle County Paramedics and Delaware State Police have responded to Delaware Park Blvd near Route 7 for reports of a vehicle crash with an ejection.
Upon arrival, crews are reporting a vehicle down an embankment and are checking for patients.
Update: One patient located.
Update: Fire Police responding to the scene.
Update: Fire Police are closing the inbound lanes to Delaware Park at Route 7.
Update: Some crews have cleared. Fire Police remain on scene. Still no word on injuries, if any?
Update: 9:09 Command has placed the scene under control. State Police remain on scene with the tow truck.
We'll update this incident when we receive official word from authorities.
Developing