New Castle – An accidental kitchen fire caused damaged to a twelve apartment units near New Castle, displacing several residents Friday night, according to Assistant State Fire Marshal Michael G. Chionchio.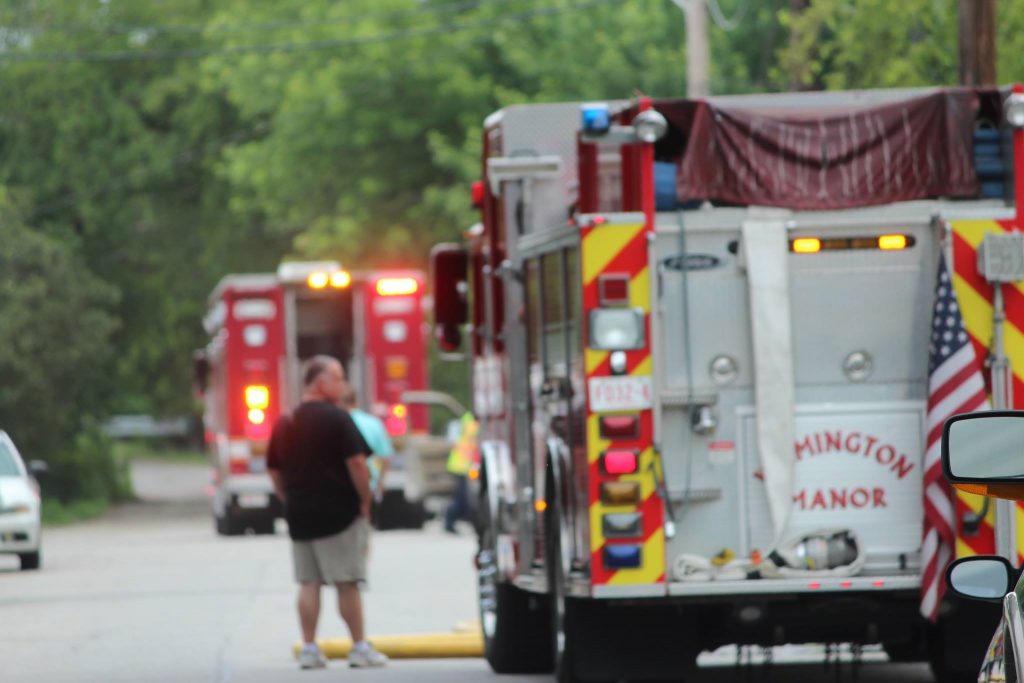 Chionchio said the blaze, reported shortly before 5:00 pm, occurred at the Castlebrook Apartments at 550 South DuPont Highway. When the Wilmington Manor Fire Company arrived on the scene smoke was pouring from the three story occupied apartment building.
The fire started on the stove top in the kitchen of a 2nd floor apartment and spread throughout the apartment filling the building smoke and heat, said Chionchio.
A total of twelve apartment units were damaged causing an unknown know number of people to be displaced. Apartment management will coordinate temporary housing, according to Chionchio.
Chionchio said that the building's fire alarm system activated inside the building and no injuries were reported. State fire marshal deputies were called to the scene and determined that the fire was an accident.
The damage to the building is estimated at $200,000.
Image Credits: First State Update File