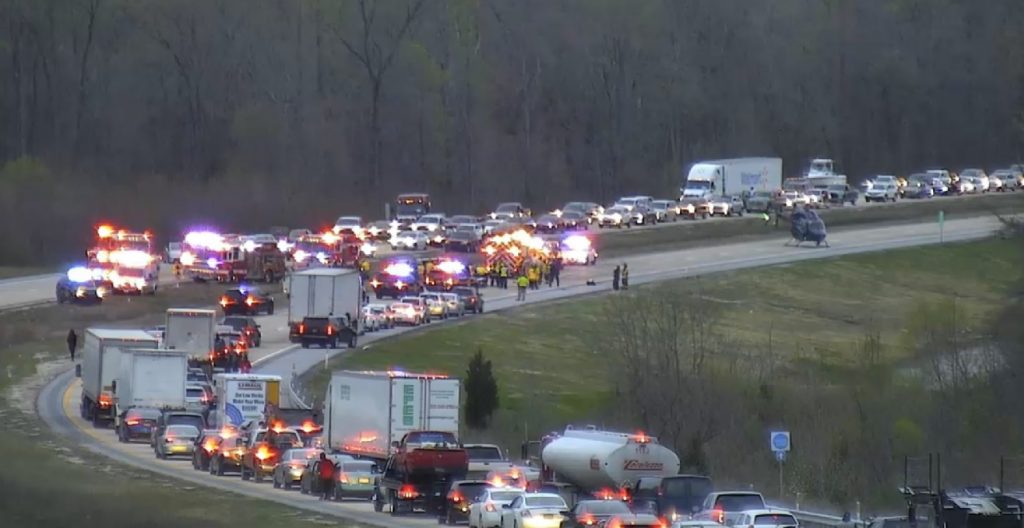 Route 1 NB at Pine Tree Road in Townsend Closed Due To Injury Accident with Entrapment.
Patient was extracted by rescue crews and flown to Christina Hospital by Delaware State Police (Trooper 4) Helicopter.
The incident was cleared at 8:09 p.m.. Traffic is currently heavy on the North Bound side.
The two vehicle crash with a rollover accident occurred at 7:05 p.m. The operator of the car that rolled sustained non-life threatening injuries, according to Delaware State Police. Road was closed for approximately 1 hour.
Image Credits: DelDOT