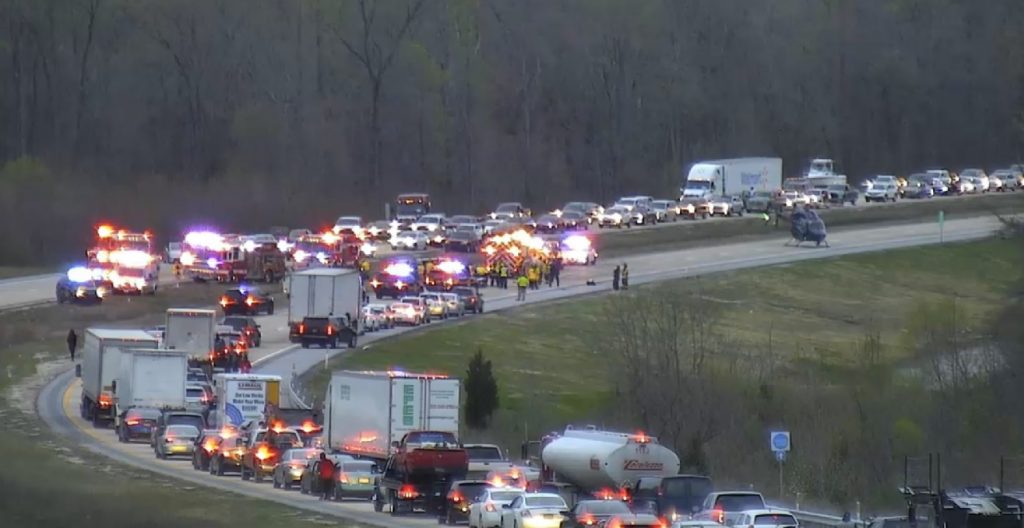 Townsend – Delaware State Police are investigating a two vehicle crash in which a Smyrna man was seriously injured that occurred last night, according to Delaware State Police Spokesman Jeffery Hale.
Hale said the initial investigation has determined that the crash occurred at approximately 7:05 p.m. on Thursday, April 13, 2017, as Thomas Baker, Jr., 34, of Smyrna, was operating a 2004 Chevrolet Trailblazer and was traveling in the left hand lane on southbound SR-1 north of New Discovery Road, Townsend. Baker then attempted to enter into the right hand lane of SR-1, and as he did, the right side of his vehicle struck the left side rear of a 2014 Hyundai Sonata.
Baker's vehicle then veered to the left and entered the center median, where it overturned several times before coming to rest on its right hand side in the left hand lane of SR-1 northbound.
Thomas Baker, who was properly restrained at the time of the crash, was trapped in his vehicle until he could be extricated by responding EMS personnel. He was treated at the scene by New Castle County paramedics before being flown by Delaware State Police Aviation (Trooper 4) to the Christiana Hospital, where he was treated for his serious injuries. Baker was cited by troopers for Inattentive Driving and several other license and registration violations. There were no other injuries.
SR-1 northbound and southbound were closed in the area for approximately 1 hour as the crashed was investigated and cleared.
Image Credits: DelDOT