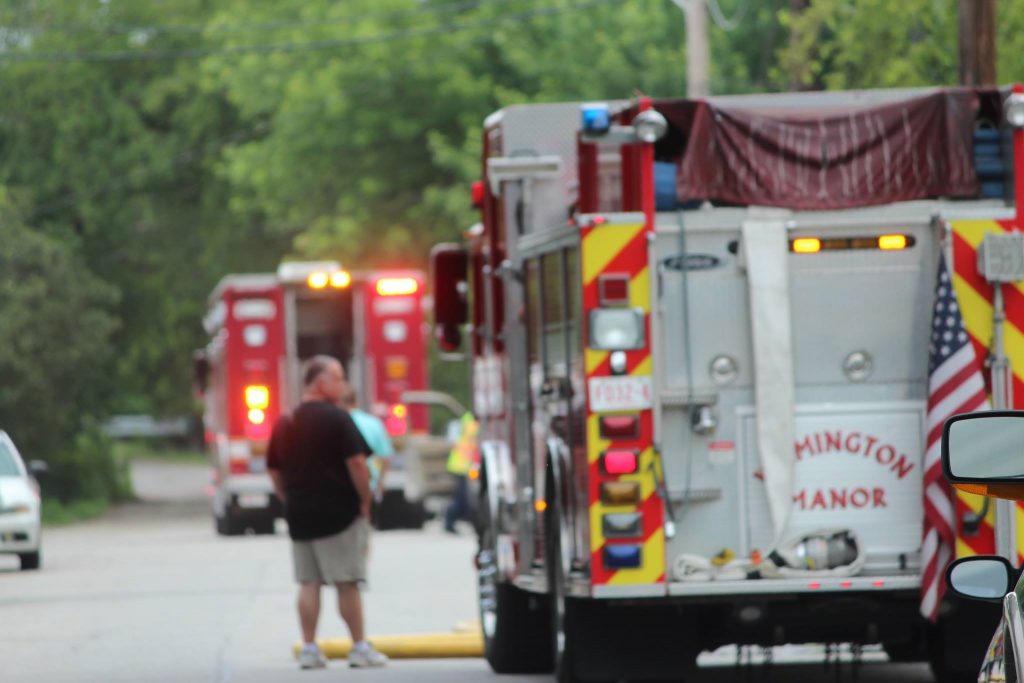 Wilmington – At 9:41 a.m. on June 12, 2017, Wilmington Firefighters on the A-Platoon were dispatched to 17 E. 22nd St. for a reported structure fire. Upon arrival the 1st arriving companies reported smoke showing from the "A" side (Street side of dwelling) of a two-story middle of the row dwelling, according to Wilmington Fire Department Public Information Officer Deputy Chief James R Jobes.
Jobes said fire crews began an aggressive attack of the primary fire building. The adjacent structures 15 and 19 E. 22nd St. were also occupied dwellings which sustained minor smoke damage. 11 and 13 E. 22nd St. had a moderate smoke condition pushing from the roof line of the vacant properties, prompting the Incident Commander Battalion Chief Timothy Perkins to request for an additional ladder company.
On scene crews were able to make an aggressive attack on a first-floor living room fire. A primary and secondary search of the residence was conducted with no fire victims being found. On scene companies were able to open up the adjacent occupied and vacant properties to release the trapped smoke, said Jobes. The 2nd ladder was released prior to arrival.
No civilian or fire department injuries were reported.
The fire was placed under control 10:04 a.m. by the Incident Commander Battalion Chief Timothy Perkins. Crews remain on scene at this time completing overhaul and ventilating the adjacent structures. Wilmington License and Inspection was on scene. The occupants of 17 E. 17th St. weren't at home at the time of the fire and the need for housing was undetermined. License and Inspection and the Wilmington Fire Marshal's office will continue their investigation.
Delmarva Power was on scene and secured the gas and electric.
Approximately 24 Fire and EMS personnel responded to this incident, according to Jobes.
Image Credits: First State Update File