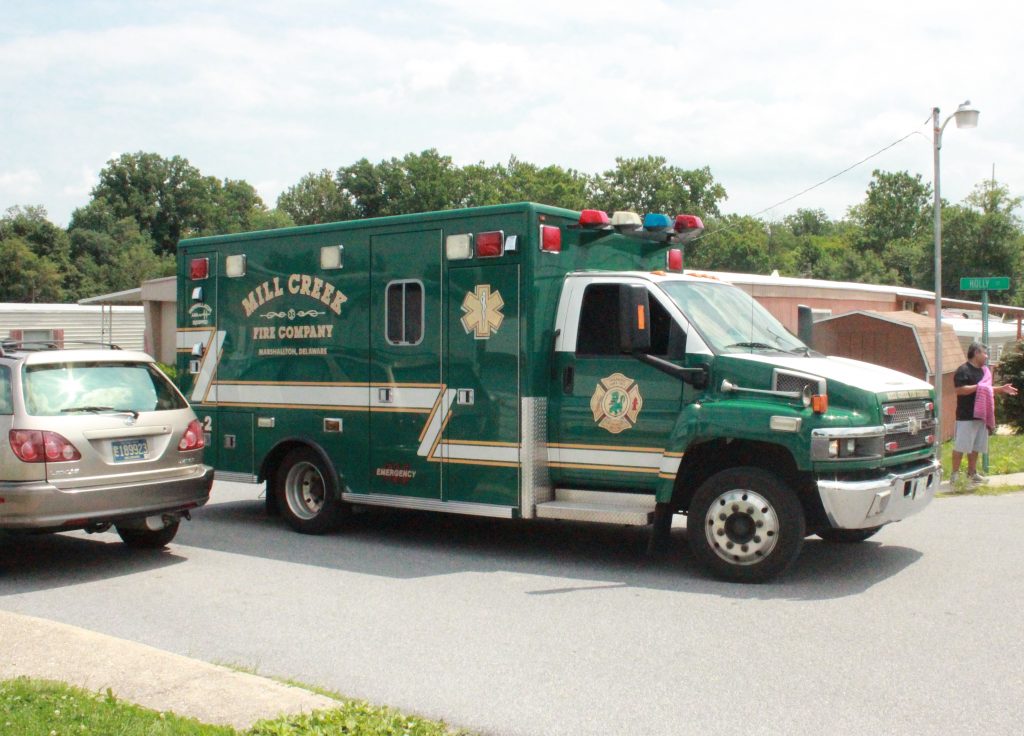 Wilmington (Albion Area) – At around 12:05 pm this afternoon New Castle County Police, New Castle County Paramedic's, along crews from the Mill Creek Fire Company responded to the intersection of Holly Avenue and 3rd Avenue for report of a pedestrian struck.
Reports from the scene indicate that arriving units found a child that had been struck by a vehicle. The reports indicated that the child was alert and awake. New Castle County Paramedics and the Mill Creek Ambulance crew treated the child at the scene before transporting the patient to AI DuPont with what is believed to be non-life threatening injuries.
Indications are that the child was playing outside when they were struck by a vehicle traveling down a narrow street. The child may have darted between two car which didn't give the driver time to react, according to one witness at the scene.
The intersection is located in a trailer home community just north of the Delaware Park Race Track, off of Old Capital Trail.