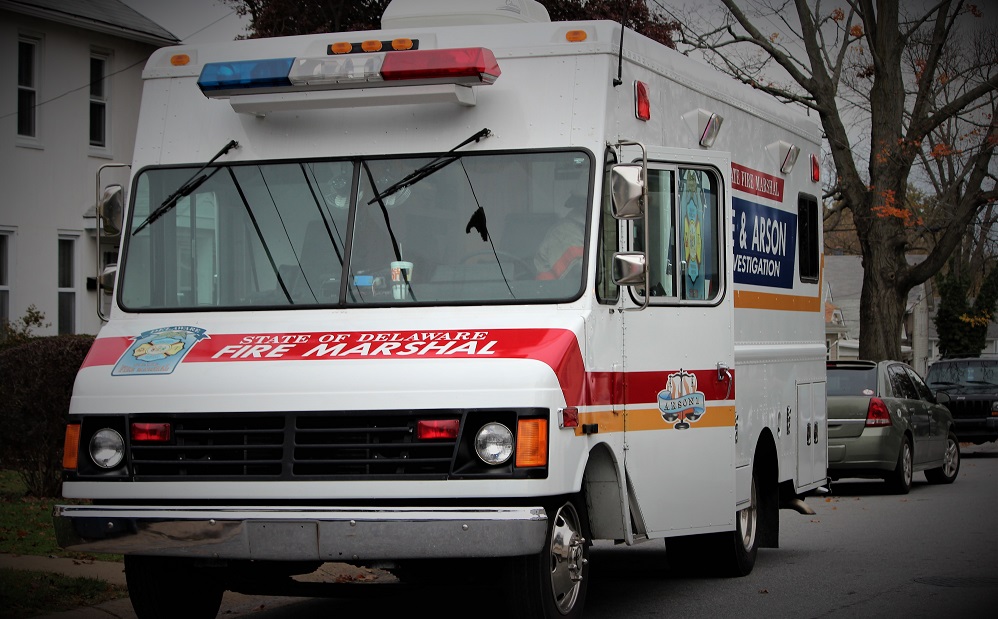 Stanton – The Delaware Office of the State Fire Marshal is investigating this morning's fire that destroyed a concession stand used by a Wilmington, Delaware little league, according to Assistant State Fire Marshal Michael Chionchio.
Chionchio said the blaze, reported shortly before 3:00 am, occurred at the Stanton-Newport Little League complex at 1800 Limestone Road near the Stanton Middle School. The Mill Creek Fire Company arrived on the scene with the approximate 40 foot by 20 foot concession building engulfed in flames.
State fire investigators responded to the fire. The origin and cause of this fire remains under investigation. The estimated fire damage was $50,000.
Anyone with information regarding this fire is asked to call investigators by contacting the State Fire Marshal's New Castle Division at (302) 323-5375 or Crime Stoppers at (800) TIP-3333. All information is important and will remain confidential.