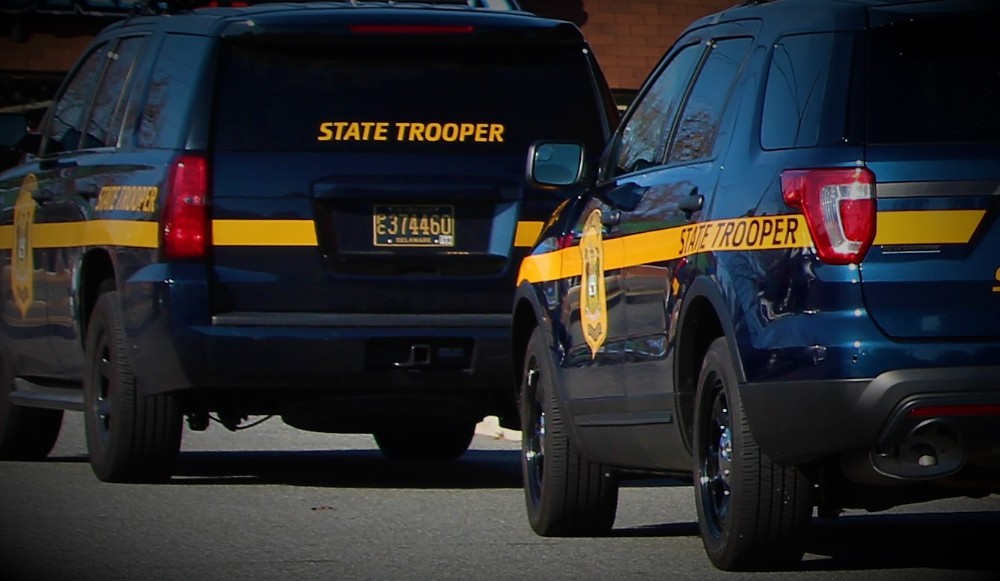 Wilmington (19809) – The Delaware State Police Collision Reconstruction Unit is investigating a motor vehicle crash involving a pedestrian, which has claimed the life of a Wilmington man, according to Public Information Officer, Master Corporal Michael Austin.
Austin said the incident occurred at approximately 11:03 p.m., Tuesday, December 19, 2017, as a DART bus was stopped at a bus stop, in the right lane of Philadelphia Pike northbound, just south of Holly Hill Road, Wilmington. James D. Phillips, 27, who was a passenger on the bus, disembarked and proceeded around the front of the bus, with the intent of making a connection with another DART bus, on the southbound side of Philadelphia Pike. Phillips proceeded to run across the northbound lanes of Philadelphia Pike, directly into the path of a 2012 Honda Civic, operated by a 22-year-old of Woodlyn,
Pennsylvania man, which was proceeding northbound in the Philadelphia Pike left lane. Phillips was struck by the front right end of the Honda, and vaulted over the roof, before coming to rest in the northbound, left lane of Philadelphia Pike, according to Ausitn.
Phillips, who was wearing dark clothing, and not utilizing a marked crosswalk, was pronounced dead at the scene, by responding EMS. It is unknown if impairment is a factor on his behalf.
The operator of the Honda, who remained at the scene, was uninjured as a result of the crash. Neither speed nor impairment are being considered factors on his behalf.
Philadelphia Pike in the area of Holly Hill Road, was closed in both directions for approximately 3 hours, while the crash was investigated and cleared.
The investigation is ongoing, and anyone with information regarding this incident is asked to contact Cpl. J. Breen of the Troop 2 Collision Reconstruction Unit at 302-365-8486. Information may also be provided by calling Delaware crime stoppers at 1-800-TIP-3333 or via the internet at http://www.delaware.crimestoppersweb.com