Newark – Just after 8:00 last night officers with the Delaware River and Bay Authority were in pursuit of a vehicle on I-95, when the vehicle exited the freeway and ended up crashing in to vehicle at the intersection of Harmony Road and Route 4 just minutes later.
Witnesses at the scene reported that the fleeing vehicle slammed into the front drivers side of a car waiting at a red light. The witness said that the suspect tried to flee on foot but was quickly taken down by police near the new Metro Diner.
As officers were apprehending the suspect other officers were checking on the driver of the vehicle that was struck. The driver of that vehicle was transported to the hospital with non-life-threatening injuries by the Mill Creek Fire Company and was later released, according to his post on our Facebook page .
"I'm the person the asshole hit while I was sitting at a red light. He slammed into my front driver's side at high speed and spun my car more than 90 degrees. Most likely totaled my car. I just got home from the hospital. After he hit me, he got out of his car and tried to run but the police took him down in the grass right in front of my car.", said the driver.
In the video you can see officers cuffing the suspect on near the patrol vehicle as other officers check on the injured man.
We're expecting an update from authorities regarding this incident shortly.
Developing
[media-credit name="DelDOT" align="alignnone" width="1000″]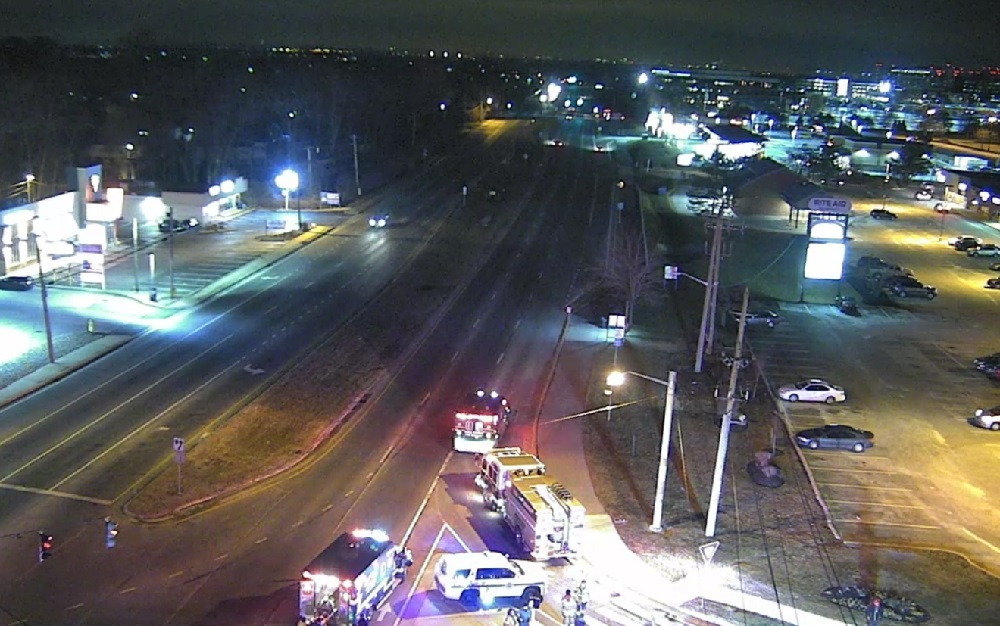 [/media-credit]