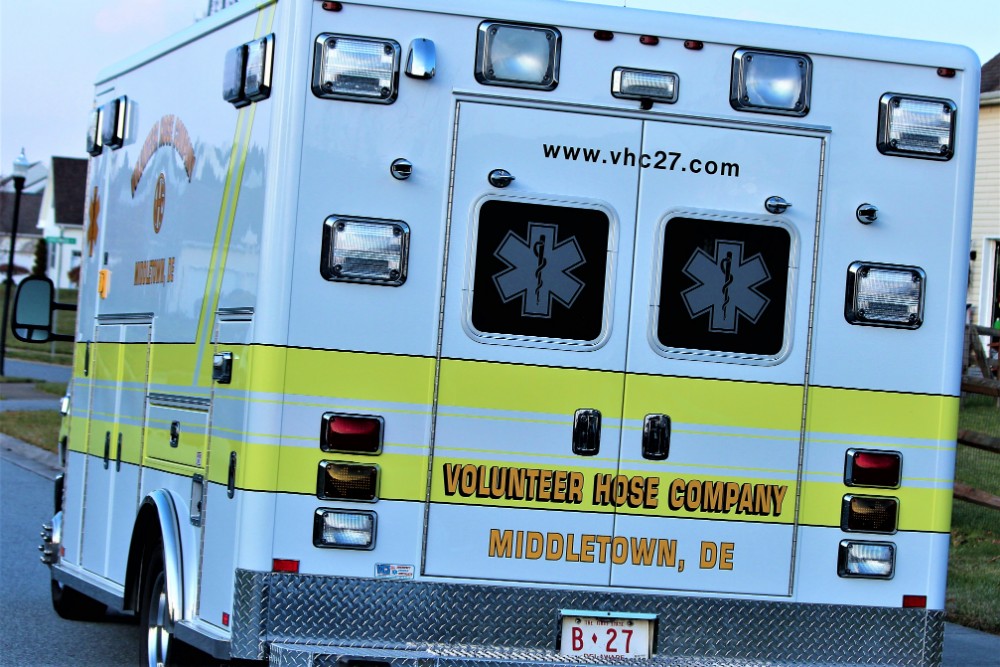 Middletown – Just after 7:30 this morning rescue crews from the Volunteer Hose Company of Middletown, along with New Castle County Paramedics and Middletown Police responded to Route 299 and Dove Run Boulevard, in the area of the Middletown High School, for reports of a vehicle accident with multiple patients.
A witness at the scene tells First State Update that "there are a lot of rescue vehicles on the scene." Early indications are that two vehicle have collided at the intersection and that at least two patients were being evaluated.
One patient was transported to Middletown Hospital with what are believed to be non-life-threatening injuries.
Developing