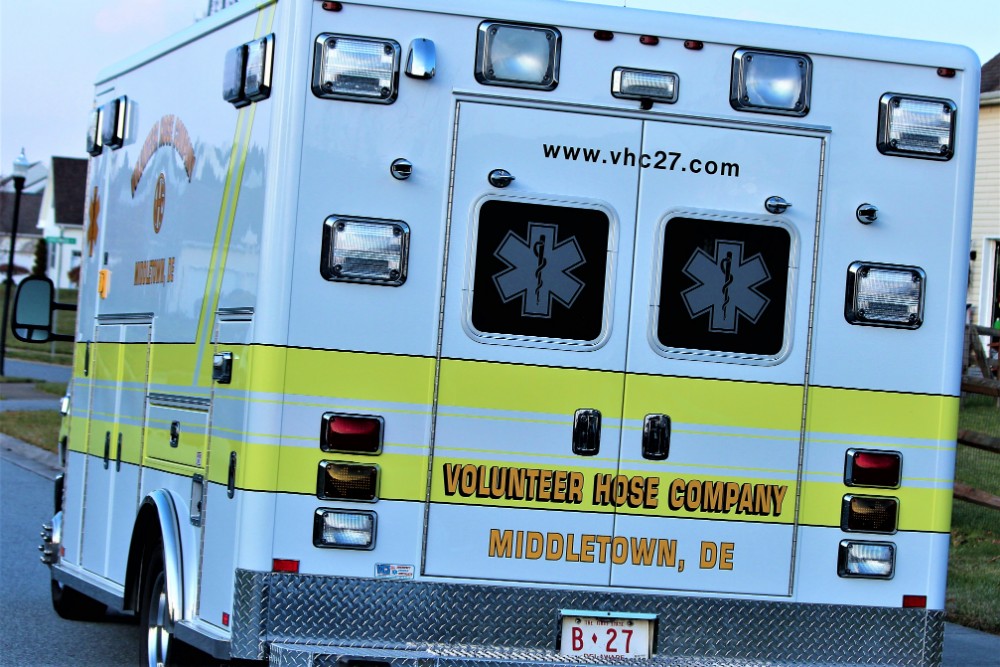 Middletown – Just after 8:30 this evening the Volunteer Hose Company of Middletown, along with New Castle County Paramedics and Trooper 4 (Delaware State Police Aviation) responded to Choptank Road and Bethel Church Road for reports of a very serious accident with five patients trapped.
Early reports indicate that all five patients, believed to be 3 older adults in 1 car, mother and child in another, required advanced life support medics. Trooper 4 was utilized to transported the child, approximately 2-years-old, to the AI duPont Trauma Center.
Christiana Hospital's Lifenet helicopter responded to the scene but it's unclear if they transported a patient.
It's believed that all patients were transported to trauma.
We are working to gather more information about this accident.
Developing