[media-credit name="Elijah H Peterson / DSP" align="aligncenter" width="480″]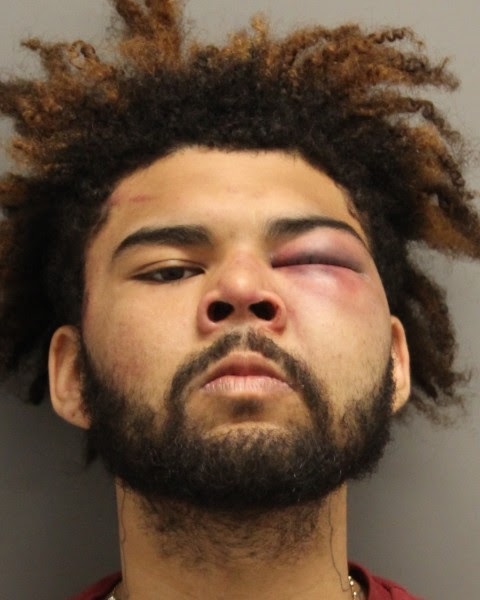 [/media-credit]
Magnolia – Delaware State Police have arrested a Dover man for an Assault on a Law Enforcement Officer after he was found to be trespassing on a property in the Whispering Pines Mobile Home Park, according to Public Information Officer, Master Corporal Melissa Jaffe.
Jaffe said the incident occurred on Monday, April 16, 2018 at approximately 5:30 p.m. when Troopers were dispatched to the unit block of Whispering Lane, for a report of a subject who was trespassing and refusing to leave the property.
Upon arrival to the residence, a Trooper had attempted to make contact with the subject who was standing in the front yard of the residence. The subject was refusing to provide the Trooper with any information, at which time additional units were requested at the scene.
An officer with the Natural Resources Police, Environmental Crimes Unit arrived to assist the Trooper. The suspect, identified as 22-year-old Elijah H. Peterson, became aggressive towards the Delaware Natural Resource Police Officer and failed to comply with his commands, at which time the officer deployed his Taser, said Jaffe. Peterson continued to be combative, and as attempts were made to place handcuffs on him, he assaulted the officer, according to Jaffe. It was also discovered that Peterson had caused damage to a window pane at the residence, added Jaffe.
Peterson was transported to Troop 3 where he was charged with Resisting Arrest, Assault 2nd on a Law Enforcement Officer, Criminal Trespass Third Degree, and two counts of Criminal Mischief. He was arraigned before the Justice of the Peace Court 7 and committed to the James T. Vaughn Correctional Center on $6,501.00 secured bond.