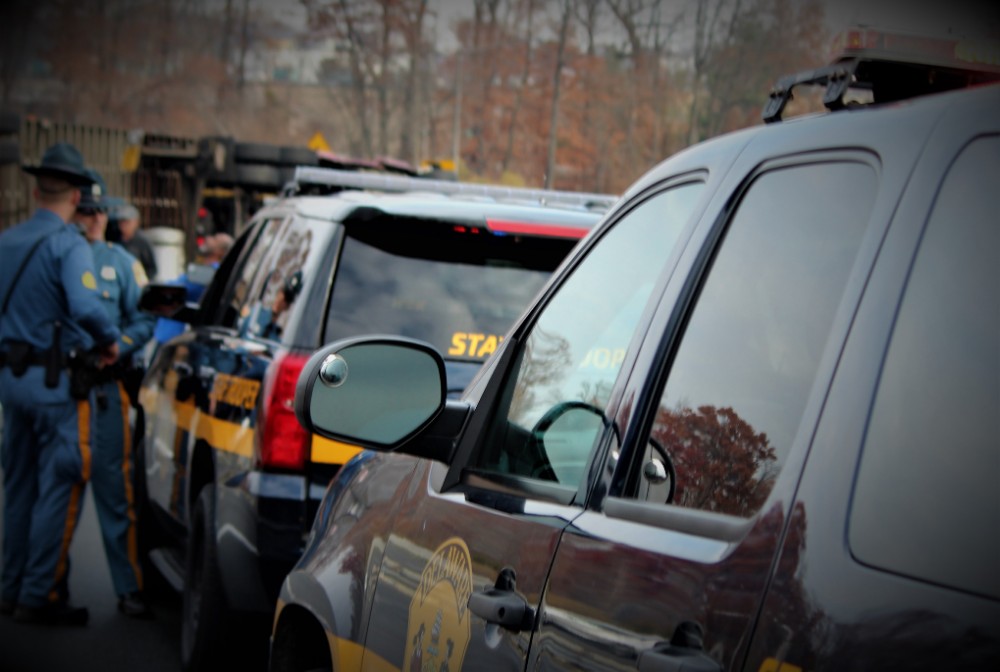 Laurel – The Delaware State Police, Sussex County Collision Reconstruction Unit is investigating an early May crash that has since claimed the life of one of the drivers, according to Public Information Officer, Master Corporal Michael Austin.
Austin said The incident occurred at approximately 10:29 a.m., Monday, May 7, 2018, on E. Trap Pond Road, south of Phillips Hill Road, Laurel.
A 2001 Mack trash truck, operated by a 37-year-old Delmar, Maryland man, was traveling northbound on East Trap Pond Road approaching the intersection of Phillips Hill Road.
A 2011 Ford Ranger pickup, operated by Rigoberto Perez Sr., 82, of Laurel, was traveling southbound on E. Trap Pond Road passing the intersection of Phillips Hill Road. For unknown reasons, the Ford crossed the solid double yellow center line and entered into the northbound lane headed directly towards the Mack, according to Austin.
The operator of the Mack then moved his vehicle into the southbound lane in an attempt to avoid a collision. As the Mack moved into the southbound lane, the Ford crossed back over the center line and returned to the southbound lane where the two vehicles collided. After impact, both vehicles came to rest off the west edge of the roadway.
Rigoberto Perez Sr. sustained serious injuries, and was transported by EMS to Nanticoke Memorial Hospital before being transferred to the Christiana Hospital, where he ultimately succumbed to his injuries, on Monday, May 21, 2018.
The operator of the Mack along with a 41-year-old male passenger were not injured as a result of the crash.
Impairment is not being considered as a factor on behalf of the Mack driver. Impairment on behalf of Perez is unknown at this time.
Troopers withheld the release of this updated information while family notification were being made.