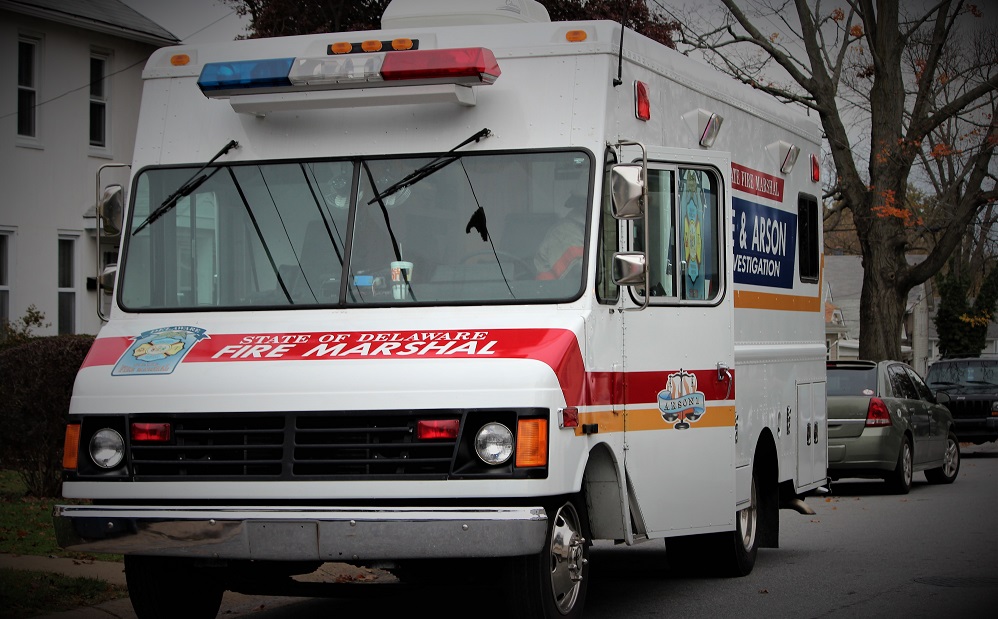 The Delaware Office of the State Fire Marshal has determined that yesterday's fire that critically injured a Smyrna, Delaware woman was accidental, according to Assistant State Fire Marshal Michael Chionchio.
Chionchio said the Citizens Hose Company responded to the 500 block of West Commerce Street in Smyrna shortly after 1:00 pm for a house on fire. Firefighters arrived to an active fire inside the 2nd floor. One female occupant, age 62, was transported from the fire scene to the emergency room at the Bayhealth – Kent General Hospital. She is in critical condition with inner airway burns and 2nd degree burns to her face.
State fire investigators responded to the scene and discovered that the fire originated inside a 2nd floor bedroom when the victim attempted to light a cigarette while on oxygen, said Chionchio. A fire erupted burning the victim and igniting bedding.
Heavy fire damage was estimated at $50,000. The American Red Cross provided emergency assistance to five adults and two children whom have been displaced because of the fire. The home was not equipped with a smoke alarm.