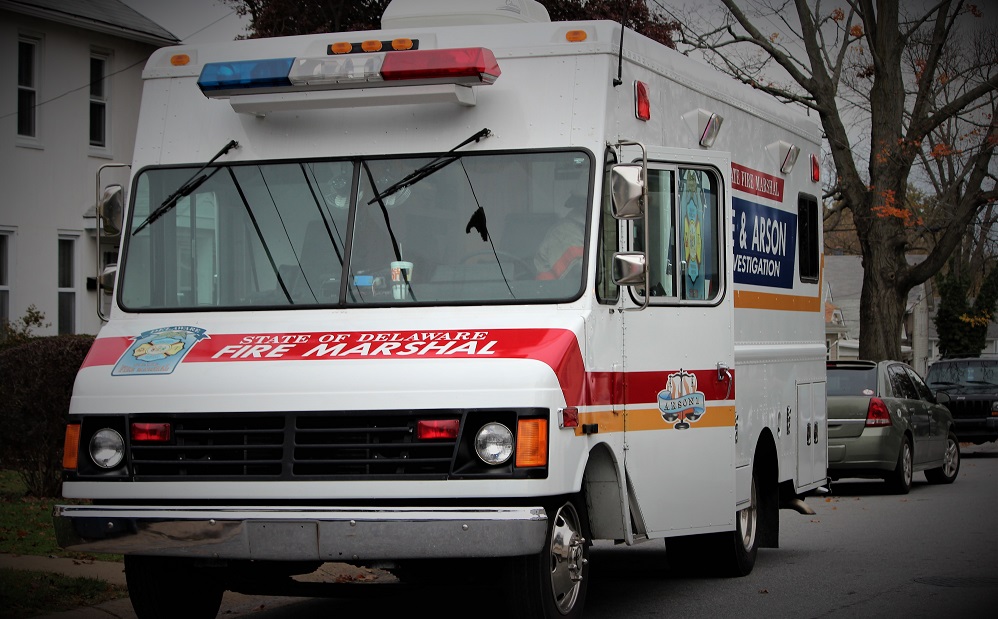 The Delaware State Fire Marshal's office is investigating an explosion that occurred last night in New Castle, Delaware, according to Assistant State Fire Marshal Michael Chionchio.
Chionchio said residents in the 500 block of South DuPont Highway reported an explosion around 11:30 pm near the Pine Valley Apartment complex. State fire investigators determined that an unoccupied motor vehicle sustained damage as a result of some type of device exploding outside causing the damage.
A suspicious package was found on the scene. The New Castle County Police Department's Explosive Ordnance Disposal unit responded to the scene and rendered the package safe. The package was not a device however items found were collected as evidence for the case, said Chionchio.
Deputy fire marshals are conducting the criminal investigation. Anyone with information is asked to call Crime Stoppers at (800) TIP-3333 or the State Fire Marshal's – New Castle Division at (302) 323-5375.