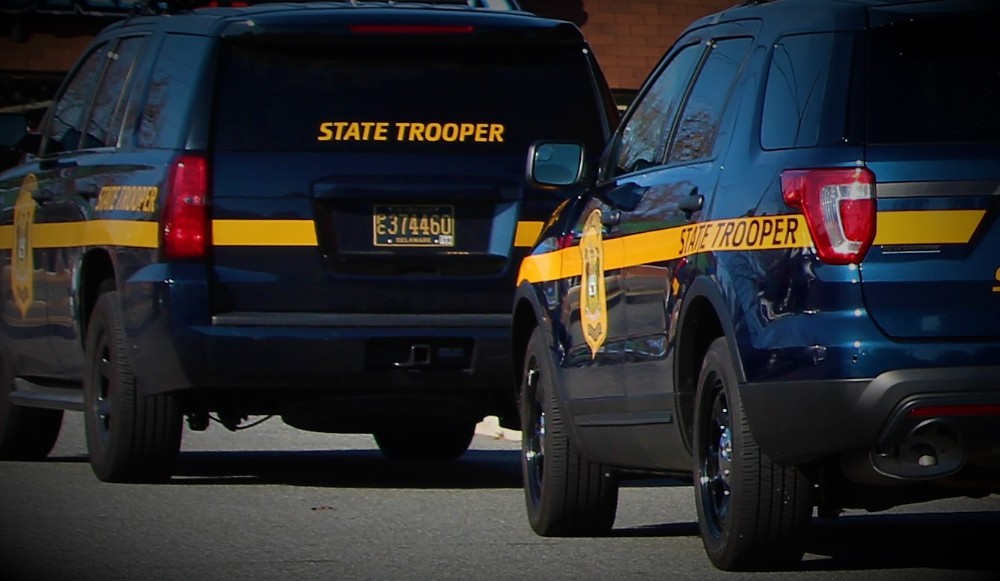 Townsend – The Delaware State Police Collision Reconstruction Unit is continuing their investigation into a fatal crash involving a motorcycle that occurred at approximately 3:07 p.m., Wednesday, May 30, 2018, on Wiggins Mill Road in the area of Rose Valley Drive, Townsend.
The initial investigation has determined that a 2009 Dodge Ram pick-up truck, operated by a 26-year-old Dover man was traveling southbound on Wiggins Mill Road, south of Rose Valley Drive.
A 1996 Honda CMX motorcycle being driven by a 30 year old Townsend man was traveling northbound on Wiggins Mill Road in the area of Rose Valley Drive.
The operator of the Honda failed to negotiate a rightward curve in the roadway and crossed the center line, at which time he became separated from the motorcycle, and thrown directly into the path of the Dodge, making contact with the front end of the vehicle, in the southbound lanes of Wiggins Mill Road, where they both came to rest, according to Delaware State Police Public Information Officer, Master Corporal Michael Austin. The motorcycle traveled a short distance, coming to rest in a field off the west edge of the roadway.
Austin said the motorcycle operator was pronounced dead at the scene by responding EMS. Speed is being considered as a factor on his behalf, impairment is unknown at this time. Identification is pending the notification of next of kin.
The operator of the Dodge who was properly restrained, was not injured as a result of the collision. Impairment is not being considered as a factor on his behalf.
Wiggins Mill Road was closed for approximately 3 hours while the crash was investigated and cleared.
The investigation is ongoing and anyone with information regarding this incident is asked to contact Cpl. J. Aube of the Troop 2 Collision Reconstruction Unit at 302-365-8483.