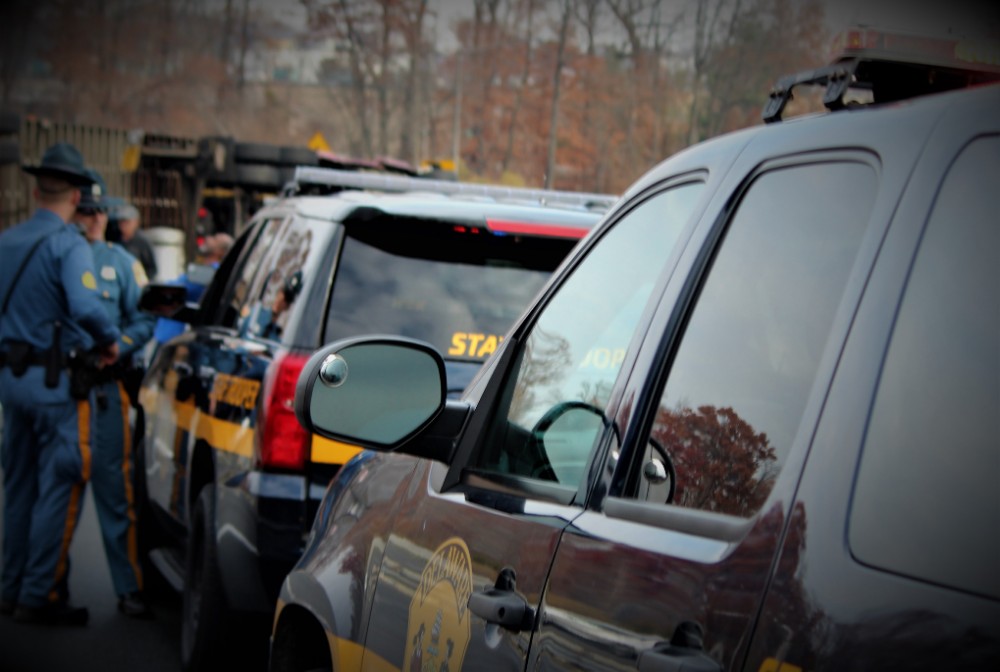 The Delaware State Police Collision Reconstruction Unit is investigating a fatal crash that occurred last evening, according to Public Information Officer, Master Corporal Melissa Jaffe.
Jaffe said the preliminary investigation has determined that the incident occurred at approximately 11:08 p.m. on Sunday, May 13, 2018, as a 2011 BMW 328 XI was traveling eastbound on Newton Road negotiating a moderate right curve approaching the intersection of Adams Road.
A 2007 Pontiac G-6 operated was traveling westbound on Newton Road negotiating the same curve. Due to a combination of the road being wet and unsafe speed, the operator of the BMW was unable to maintain the curve and began to spin while entering into the westbound travel lane, said Jaffe. The front of the Pontiac struck the left front and side of the BMW.
The operator of the BMW, identified as 30-year-old Joseph A. Marks of Stevensville, MD, was pronounced dead at the scene by EMS. It is unknown if he was wearing his seatbelt, and impairment is suspected on his behalf, said Jaffe.
The operator of the Pontiac, an 18-year-old female of Seaford, was not wearing her seatbelt and impairment does not appear to be a factor on her behalf. She was transported by EMS to the Nanticoke Memorial Hospital where she was treated and released.
This crash remains under investigation by the Delaware State Police Collision Reconstruction Unit.