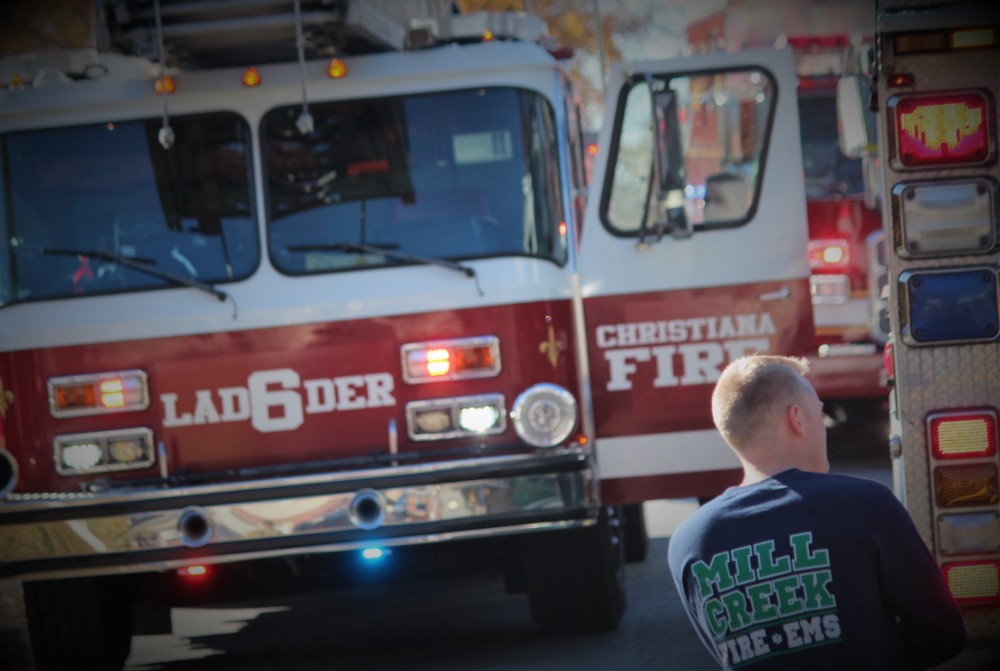 Update – Just before 8:00, last evening, firefighters from the Mill Creek Fire Company, along with crews from the Cranston Heights Fire Company and mutual aid from several other area fire companies were called to 2 Doe Run Court, the Arundel Apartments, for reports of a structure fire.
Upon arrival, firefighters reported flames from the roof, later determined to be caused by lightning that struck the roof. Firefighters quickly began an aggressive attack on the fire while simultaneously searching for possible victims in the apartment units.
Both the primary and secondary search for occupants met with negative results, everyone had gotten out.
Firefighters were able to quickly knock the fire down, bringing the two-alarm fire under control at around 8:50.
Indications are that the Red Cross was called to assist residents that may have been displaced by the fire. The total number of displaced is not immediately available.
No injuries were reported.
Developing