[media-credit name="USCG" align="aligncenter" width="1000″]
[/media-credit]
Port Penn – Just after 6:30 Tuesday evening, rescue crews and marine units, along with Trooper 4 (Delaware State Police Aviation) responded to the the Delaware River for reports a boat in distress.
Officials with the US Coast Guard said because of a prompt distress call from the vessel, watchstanders at U.S. Coast Guard Sector Delaware Bay were able to issue an "Urgent Marine Information Broadcast" that notified partner agencies and other boaters in the area, which led to their rescue.
Responding units were informed that a 58 foot Hatteras yacht had struck a jetty in the area of the Reedy Island Bar and was sinking with six passengers on board.
Upon arrival crews reported that the vessel had sunk and a search was underway.
Moments later crews reported that a nearby vessel had rescued the passengers and that a US Coast Guard Helicopter was overhead.
The USCG gave a "BZ" (Well Done) to the good Samaritan crew who rescued the six people from the water.
All of the passengers were transported to Augustine Beach for evaluation, No one was transported to the hospital according to early reports.
[media-credit name="File – USCG" align="aligncenter" width="566″]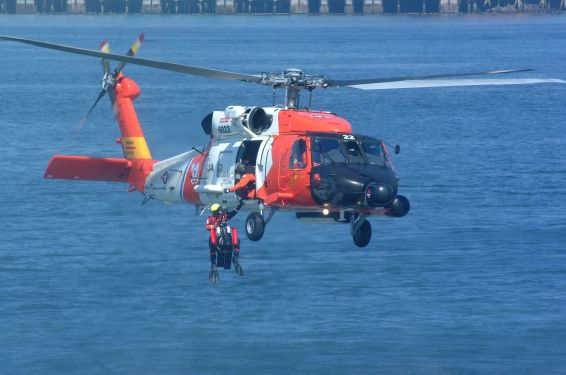 [/media-credit]
Crews from Odessa, Delaware City, Goodwill, Delaware State Police, Salem County, New Jersey and the United States Coast Guard responded to the incident.
The boaters had a radio and were all wearing life jackets. both of which are recommended for any voyage by the USCG.
Developing