Update: Today, 33-year-old Jerry Blankenship was sentenced to 35 years in prison for killing the mother of his child in 2017.
On Thursday, January 26, 2017, at about 6:30 a.m., Blankenship, walked into the New Castle County Police Headquarters and told authorities that he had just killed 25-year-old Jaclyn ("Jackie") Engman, his ex-girlfriend and the mother of his child, according to court documents.
As a result, County Police was dispatched to the 700 block of Vinings Way, where they found Engman in her bed deceased, suffering from an apparent gunshot wound to her head.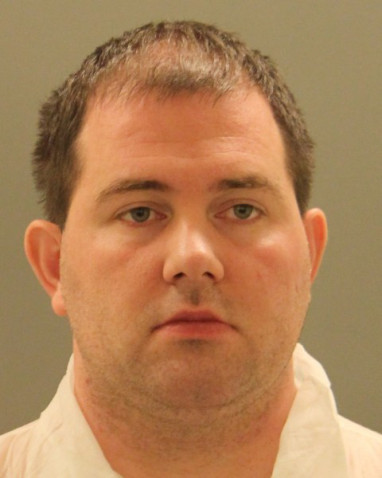 Detectives working the case conducted searches of the scene as well as Blankenship's residence, in the 600 block of South Harmony Road in Newark. Detectives recovered evidence implicating Blankenship in Engman's death, according to the court documents.
Child, Emergency Hearings, and Prison Riots
A series of court hearings were set in motion by the events of that morning. As the day unfolded, a court would set Blankenship's bail at over a million dollars, while another court would decide where Jackie's daughter would be placed.
Later that afternoon, while authorities were notifying Engman's family of her death, Blankenship's parents filed for emergency custody of "Jackie's" daughter. They were granted emergency custody the following Friday, while Engman's family was traveling from out of state, said the family at the time.
Engman's family immediately asked for an emergency court hearing. That hearing, scheduled for Friday, February 3, 2017, was later canceled due to the February 1, prison uprising at the James T. Vaughn Correctional Center in Smyrna. Blankenship was not able to be present in court due to the statewide prison lock-down so a new hearing was set for March 22, 2017.
At the time the family said they were able to visit Jackie's daughter while they waited for the court date, but they unsure how things would work out in the end.
It's unclear at this time how the custody situation eventually turned out. We last spoke to Jackie's family in February of 2017. At that time several hearings were planned regarding the custody of the child. The family would not discuss the matter in preparations for this updated story.
Unbelievable Tragedies
The killing of Jackie and custody case came just a year after another tragedy befell the Engman family. Jackie tragically lost her 26-year-old brother, Morgan, after an alleged drunk driver slammed into his car, in El Paso, Texas, on January 8, 2016.
In that case, Texas authorities accused a 29-year-old woman of causing a chain-reaction crash took Morgan's like. Officials said that she was driving a Hyundai Santa Fe which crashed into a Morgan's Volkswagen Golf. She was later found not guilty of Intoxication Manslaughter by a jury.
Jackie's mother, Marcia Engman, was able to travel to El Paso to be next to her son, while he laid in a coma until he succumbed to his injuries on January 11, 2016. When Morgan passed away Marcia donated his organs, saving six lives.
Plea and Sentencing
Although Blankenship was originally charged with first-degree murder and possession of a firearm during the commission of a felony, he later pleaded to a reduced charged. In January of this year, approximately one year after he walked into police HQ in New Castle, Blankenship pleaded guilty to second-degree murder and weapons charges, according to court records. He has been awaiting sentencing since that January hearing.
Blankenship is scheduled to be sentenced on Friday, June 1, 2018, in New Castle County Superior Court. He faces up to life in prison.
Image Credits: Engman Family, New Castle County Police