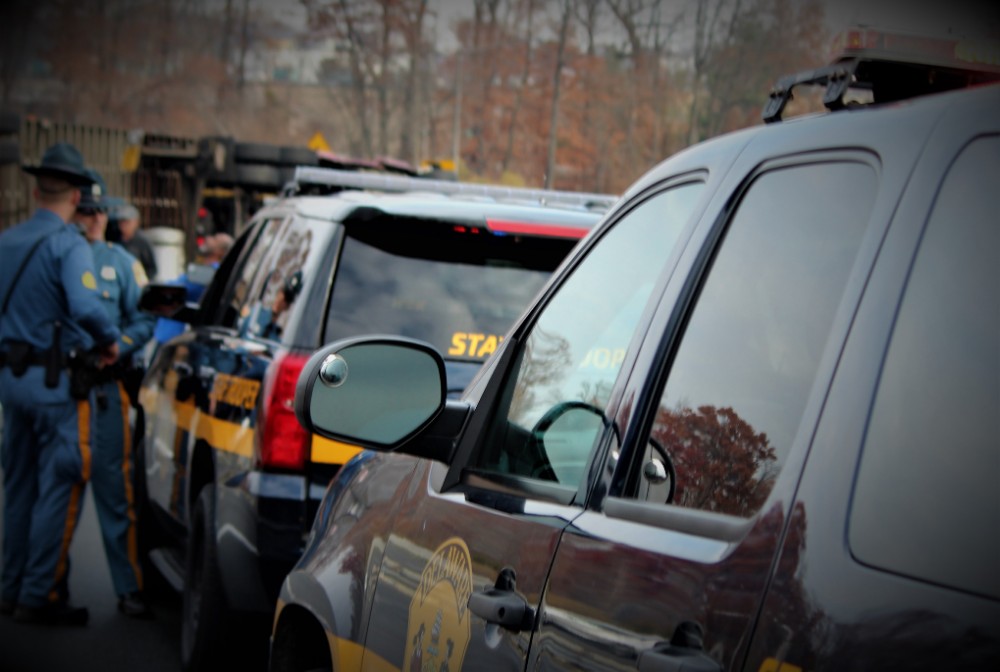 Harbeson – The Delaware State Police is releasing the name of the man that was killed in the Thursday, June 28, 2018 crash on Harbeson Road as 53-year-old Leondius B. Perry of Seaford.
Original Story
Harbeson – The Delaware State Police Collision Reconstruction Unit is investigating a fatal crash that occurred this morning, according to Public Information Officer, Master Corporal Melissa Jaffe.
Jaffe said the incident occurred on Thursday, June 28, 2018, at approximately 6:42 a.m. as a 2013 Ford F-150 was traveling northbound on Harbeson Road and a 2002 Ford Ranger was traveling southbound on Harbeson Road in the same general vicinity. For unknown reasons the operator of the Ford F-150, an 18-year-old male from Milton, failed to maintain the proper lane and entered into the opposing travel lane, directly in front of the Ford Ranger, according to Jaffe. The operator of the Ford Ranger, a 53-year-old male from Seaford, was unable to avoid the F-150, which resulted in a near head-on collision.
The 18-year-old operator, was not wearing his seatbelt and was transported to the Beebe Medical Center by ambulance in serious condition.
The 53-year-old operator was properly restrained. He was extensively trapped in the vehicle and was pronounced dead at the scene.
The reason for the lane departure is currently under investigation and no charges have been filed at this time. The Collision Reconstruction Unit is continuing their investigation into this incident.
Harbeson Road between Rust Road and Martins Farm Road was closed for approximately 3 hours while the crash was investigated and cleared.