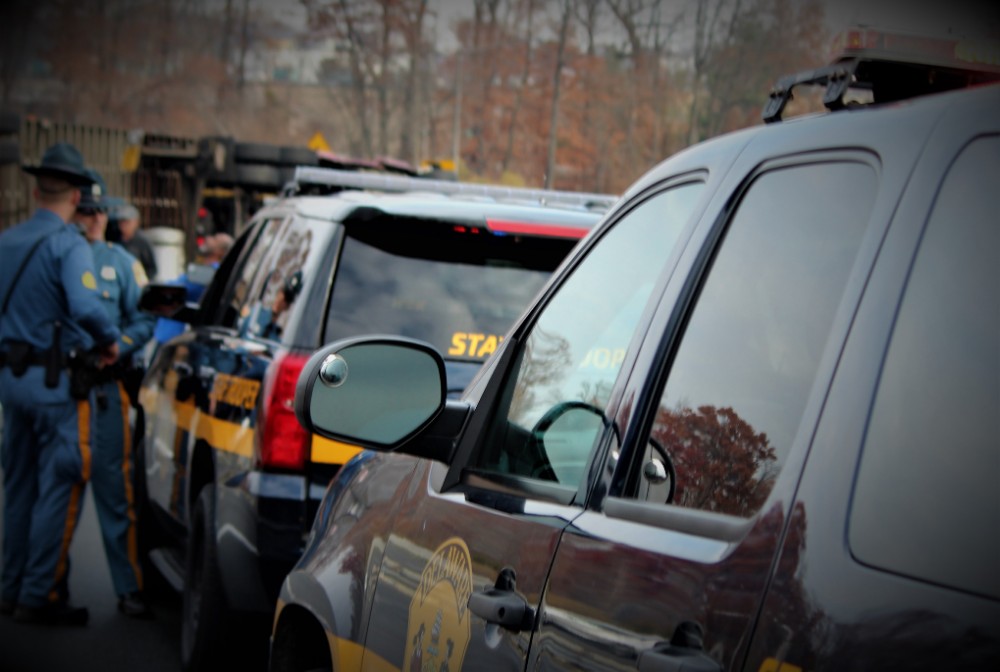 Greenwood– Delaware State Police are continuing to investigate a serious crash involving a motorcycle that occurred west of Greenwood, according to Director of Public Information, Sergeant Richard Bratz.
Bratz said the initial investigation has determined the crash occurred at approximately 9:00 p.m., on Friday, June 1, 2018 as a Kawasaki Sport motorcycle, operated by 22-year-old man of Harbeson, was traveling westbound on Woodbridge road west of Adams Road.
The motorcycle was reported to be moving at an excessive rate of speed with no headlight on, said Bratz. At same time a 1999 GMC pickup truck, operated by a 60-year-old man of Greenwood, was traveling eastbound on Woodbridge road attempting to make a left hand turn onto a private farm lane. As the truck started to make the northbound turn the left front headlight was struck by the motorcycle. The Kawasaki continued westbound in the grass prior to laying the motorcycle down in the ditch. The truck came to a controlled stop in the area of the collision.
The operator of the unregistered motorcycle, who was wearing a DOT compliant motorcycle helmet, was initially transported to Nanticoke Memorial Hospital by the Greenwood Fire Company Ambulance, according to Bratz. Due to the extent of the serious injuries he was then transported the Christiana Hospital for further treatment. Traffic warrants are pending.
The operator of the pickup was not injured in this collision.
Woodbridge road in the area of the collision was impacted for approximately two hours as the crash was investigated and cleared.
The investigation is ongoing and anyone with information regarding the incident is asked to contact Trooper C. Morris at Troop 5 by calling 302-337-1090.