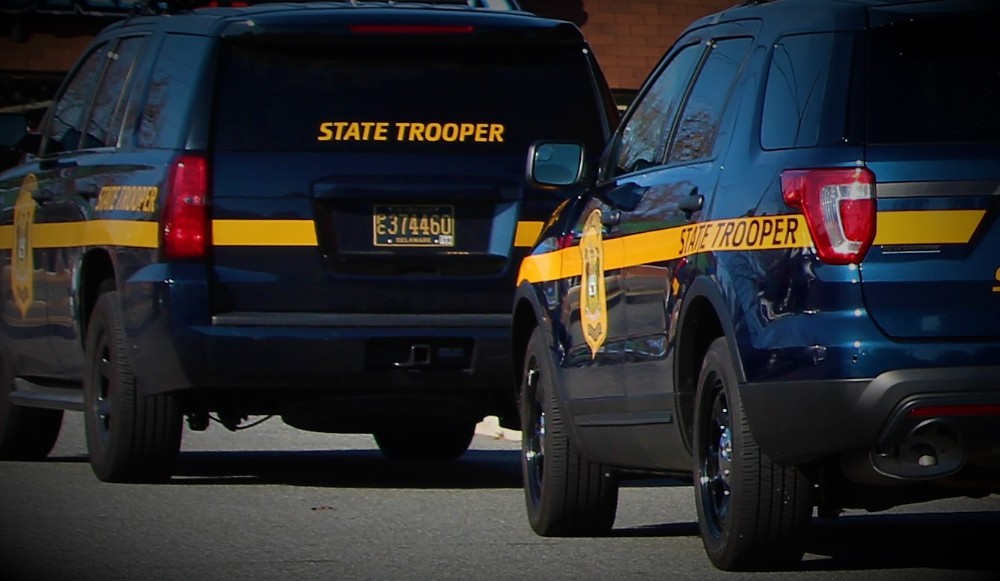 Delaware State Police are investigating the armed robbery of a Wilmington area liquor store that occurred early yesterday morning, according to Director of Public Information, Sergeant Richard Bratz.
Bratz said the initial investigation has determined the incident occurred on Tuesday, June 26, 2018, at approximately 12:32 a.m., as two male suspects entered Ted's Liquors located at 1202 Newport Gap Pike, in Wilmington.
One of the suspects vaulted the sales counter and pushed the clerk to the ground demanding money. At this time the second suspect displayed a handgun and confronted the clerk also demanding money, said Bratz. The first suspect grabbed an undisclosed amount of money and the second suspect struck the clerk causing injury, according to Bratz. Both suspects fled on foot toward Meadowbrook Avenue.
The first suspect was described as a male approximately 5'08" – 6'00" tall, average build with dark pants with his face covered.
The second suspect was described as a black male approximately 5'08"-6'00" tall, average build wearing dark clothing with his face covered armed with an unknown make and model handgun.
The investigation is ongoing and anyone with information regarding this incident is asked to contact Detective B. McDerby at 302 365-8436 or the Troop 2 Robbery Unit at 302-365-8566.