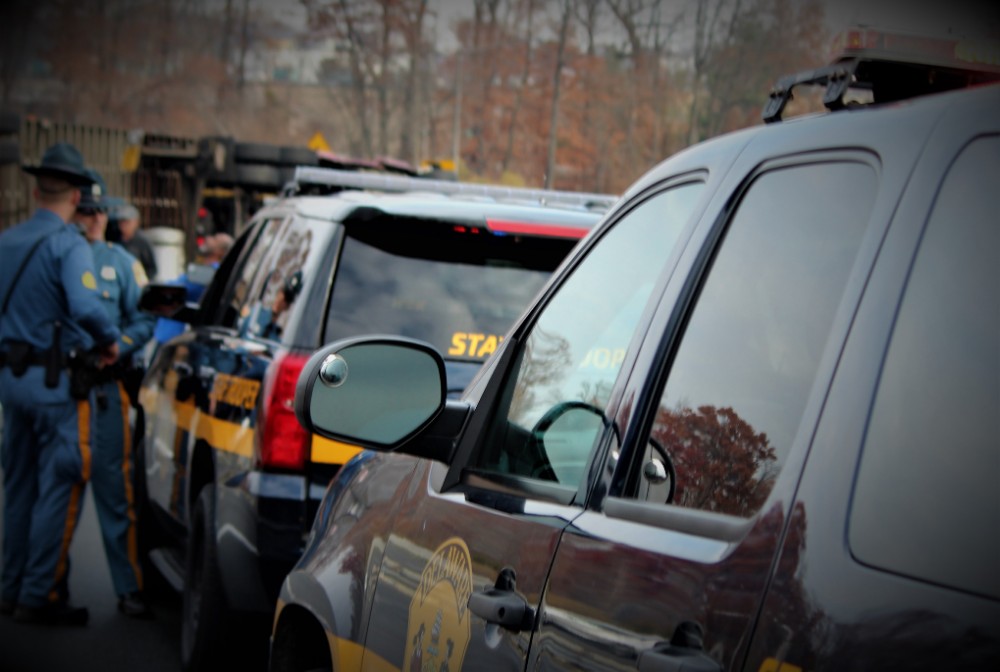 At approximately 2:30 yesterday morning, June 30, 2018, New Castle County Paramedics and Aetna Hose, Hook and Ladder Company were dispatched to the area of Ogletown Bypass Westbound and Red Mill Road for a motor vehicle crash.
Upon arrival New Castle County Paramedics found the vehicle down an embankment with two patients. The first patient, 21-year-old female, suffered injuries to her head and leg. The second patient, 21-year-old female, suffered injuries to her abdomen and leg.
Both patients were transported to Christiana Hospital via Aetna Hose, Hook and Ladder Company ambulance accompanied by New Castle County Paramedics. Both patients were in stable condition at the time of transport.
Delaware State Police is investigating the crash.
Breaking Report
An early morning crash near a Newark retention pond sent two to the hospital overnight.
Just after 2:30 this morning rescues crews from Aetna Hose, Hook, and Ladder along with, crews from the Chrisitina Fire Company, New Castle County Paramedics, Delaware State Police and Trooper 4 were dispatched to the intersection of Ogletown Road And Red Mill Road for reports of a vehicle that was sinking in a retention pond.
Upon arrival, State Troopers reported that the vehicle was off the roadway into the brush and that two people were injured.
Initial reports by responding crews  indicated that the vehicle may have partially entered the water. Follow on reports indicated that the vehicle was about 15 feet off the roadway but did not make it into the water.
Crews reported that two patients were in the vehicle with at least one trapped.
Shortly after Trooper 4 was recalled crews reported that one patient was en route to the hospital and the second patient had been extricated.
It's believed that the second patient was also transported to the hospital.
Officials have not released any information regarding the patients injuries at this time.
Developing