Cheryl Jennings, a 48-year-old New Castle woman, was sentenced to 15 years in prison for the July 2016 shooting death of 19-year-old Malcolm Evans, also of New Castle.
Jennings pled no contest to Manslaughter in April 2018. In July 2016, Evans' car was located crashed into an embankment off of Baywatch Road in the Rutledge development near where he lived.
Officers responding to the crash found that Evans had been shot in the head. A Superior Court judge sentenced Jennings to 15 years in prison, followed by 6 months of either work release or home confinement, then 2 years of probation.
Deputy Attorneys General Brian Robertson and Diana Dunn prosecuted the case, with assistance from special investigator Brian Daly, victim/witness Specialists Kristin Fluharty-Emory and Crystal Pitts, and former homicide unit paralegal Jamie Prater. New Castle County Police Department Detective Jeff Sendek led the investigation.
[media-credit name="Malcolm Evans" align="aligncenter" width="420″]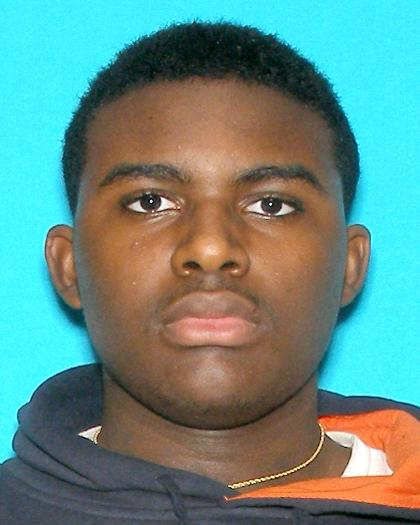 [/media-credit]
Orginal Story
County police today announced the first-degree murder arrest of Cheryl Jennings, 46, in the July 9 shooting death of 19-year-old Malcolm Evans of the Rutledge neighborhood in Bear.
Continuing an extensive investigation, a team from the Criminal Investigation Unit arrested Jennings on Wednesday at her home in the first block of Terry Court in the same neighborhood.
Police released no details of the incident, due to their continuing investigation, but said the victim and suspect did not know each other.
"Malcolm Evans was truly an innocent victim, a young man who lived with his parents and brother, went to college, worked a job and dreamed of becoming a doctor," County Executive Thomas P. Gordon said. "His death is a loss to all of us and we continue to share his family's grief."
The victim's mother and brother spoke at the news conference, thanking Gordon, Police Chief Col. E.M. Setting, all who are involved in the investigation and everyone who has supported the family.
"This arrest by no means marks the end of our involvement or the end of this investigation," Setting said. "It does, however, provide some much needed closure to the family and community. In a case like this, where there is no known association between the victim and defendant, the extraordinary efforts of our detectives, as well as help from the public, must be recognized and commended."
Police began to get tips about the fatal shooting in late July after Gordon doubled the reward up to $40,000 for information leading to an arrest and/or conviction, Setting said, adding that subsequent tips proved vital to the investigation.
Jennings was charged with first-degree murder, firearm possession during the commission of a felony and possession of a firearm by a person prohibited due to past felony conviction.
She was committed without bail to Baylor Women's Correctional Institution near New Castle.
Image Credits: NCC Police