Iowa authorities have made an arrest in the death of Mollie Tibbets, a 20-year-old who went missing over a month ago in her hometown of Brooklyn, Iowa.
Police have arrested 24-year-old Cristhian Bahena Rivera in connection with the death the University of Iowa student who went missing since July 18. He has been charged with first-degree murder in connection with Tibbets death.
Investigators say that video surveillance helped them track down Rivera. The video places Rivera's car near the area at the time Tibbetts was jogging, according to police.
Rivera, an undocumented immigrant, who has been living in the area for the past several years was first questioned on Monday by Investigators with the Iowa Division of Criminal Investigation.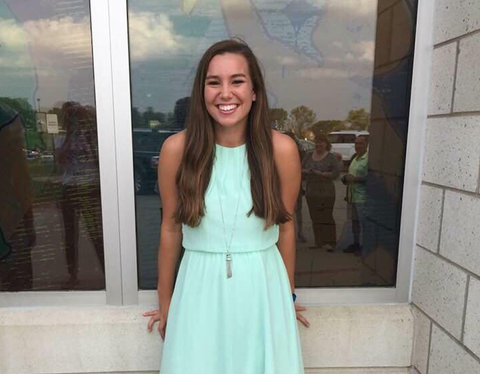 .
Rivera led investigators to her body in a cornfield in rural Poweshiek County, investigators said Tuesday during a news conference.
Officials said that Rivera led investigators to her body in a cornfield in nearby rural Poweshiek County. The area was previously searched but her body was not found because she was covered with corn stalks.
Rivera told investigators that he pursued Tibbets in his vehicle in an area east of Brooklyn, parked his car, got out and ran behind and alongside her, according to the criminal complaints.
Police say that Rivera told them it was when Tibbetts grabbed her phone and said she was calling the police that Rivera panicked and got mad, according to court documents.
Rivera described Tibbetts clothing and other details that were found at the crime scene, according to police.
Developing