On Saturday at approximately 8:45 a.m., an incident occurred in the vicinity of Shore Road and Mimi Court in Northfield, New Jersey.
Officials with the Northfield Police Department said they received a dispatch concerning a head-on motor vehicle crash where six individuals fled on foot eastbound toward Wabash Avenue.
The vehicle, which was left at the accident scene, was later determined to have been stolen. The collision resulted in serious bodily injury to one individual, who was transported to the hospital.
Shortly after this crash, the Northfield Police Department received a call for an in-progress home invasion involving a handgun in the 2000 Block of Wabash Avenue. Sergeant Justin Heller responded to the address and observed a Porsche that was stolen during the home invasion leaving the scene.
A motor vehicle pursuit was initiated; however, it had to be terminated due to the extremely dangerous driving exhibited by the suspect(s).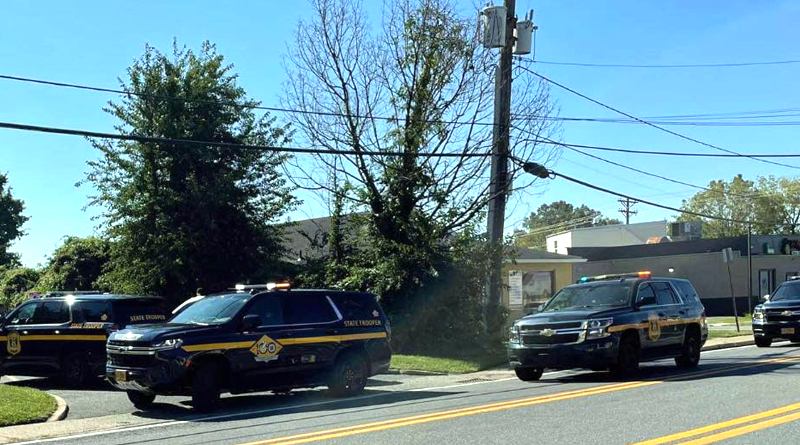 Officials said the vehicle was tracked to an apartment complex in Wilmington, Delaware. Two juvenile suspects, 16 years of age, were apprehended by the Delaware State Police. The juveniles who reside in Delaware were charged with numerous offenses for the motor vehicle crash and the home invasion.
The pair is facing multiple charges, including conspiracy, robbery, burglary with attempted bodily injury with a handgun, unlawful possession of a handgun, unlawful use of a handgun, theft of a motor vehicle, aggravated assault with a deadly weapon, assault by auto, and leaving the scene of an accident with serious bodily injury.
New Jersey officials said the extradition process has been initiated. The same officials said that it was uncertain if the juveniles involved remained in custody in Delaware. The handgun involved in the incident was not been recovered, and efforts to locate the remaining four suspects are ongoing according to police.