The Dover Police Department is investigating a serious vehicle collision involving a Dover Police Officer and another vehicle, that left a 59-year-old female of Dover seriously injured Wednesday morning.
The investigation began at 7:59 when a Dover Police Officer radioed to dispatch that they had been involved in a vehicle collision on South Little Creek Road.
Several Officers responded and located the collision in the area of South Little Creek Road and Signal Street. The driver of the second vehicle, which was a 1997 Chevrolet Camaro, was trapped inside her vehicle and the Dover Fire Department responded to cut her out police said.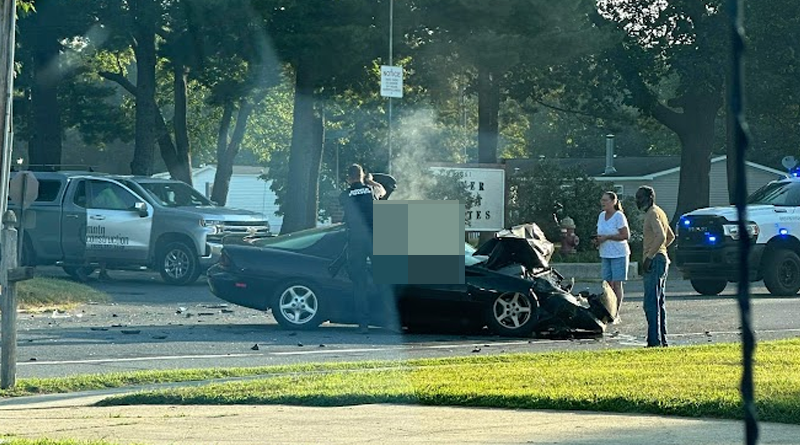 Once removed from the vehicle, the 59-year-old female was airlifted to a New Castle County hospital, where, as of last week, she remained in critical condition for injuries related to the collision.
The officer, a 4-year veteran, was transported to an area hospital for treatment and later released with minor injuries.
The investigation revealed that the Officer was traveling westbound on South Little Creek Road in a fully marked Dover Police Vehicle approaching Signal Street. At that same time, the 59-year-old female was traveling eastbound on South Little Creek road, and was attempting to turn left onto Signal Street, which resulted in the vehicles colliding in an offset head-on manner according to police. Both vehicles sustained disabling damage.