On September 14, 2023, at approximately 10:30 a.m., a law enforcement operation took place in Sussex County, resulting in the arrest of 41-year-old Eric Davis, a resident of Seaford. This incident unfolded in the vicinity of an unoccupied property situated on the 22000 block of Neal Road in Lincoln.
The operation was conducted by the Sussex County Governor's Task Force, a specialized unit tasked with addressing various criminal activities in the region. This particular area had been flagged for frequent illegal drug-related activities linked to Eric Davis police said Sunday.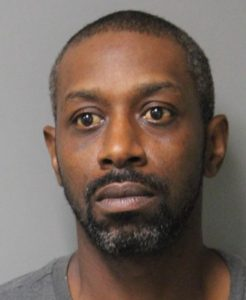 Detectives from the task force were on patrol in the vicinity when they observed Eric Davis arriving at the property in a Chevrolet Silverado. They then witnessed what seemed to be several drug deals police said. The detectives approached Davis and detained him. During the detention, they saw drugs in plain view on the center console of his vehicle. The detectives subsequently obtained search warrants for Davis's vehicle, the abandoned property, and a camper on the property.
During the operation, law enforcement authorities seized 26,013 bags, collectively containing approximately 182 grams of suspected heroin. In addition to the heroin, they also discovered 4.13 grams of crack cocaine. Additionally, the seizure included over $1,000 in suspected drug dealing proceeds and numerous items of drug paraphernalia according to police.
Following his arrest and the subsequent recovery of evidence, Davis was transported to Troop 4 for processing by law enforcement. He faces Possession With Intent to Deliver a Controlled Substance in a Tier 3 Quantity (Felony), Possession of a Controlled Substance in a Tier 3 Quantity (Felony), Possession With Intent to Deliver a Controlled Substance (Felony), and Possession of Drug Paraphernalia – 2 counts.
Davis appeared before Justice of the Peace Court 3, where he was arraigned. Subsequently, he was committed to Sussex Correctional Institution, with bail set at $100,000 cash bond.