Emergency services responded to Interstate 95 Southbound near Frawley Stadium Monday afternoon, following a major collision involving an overturned dump truck and two other vehicles.
The incident occurred when the dump truck, for reasons yet undetermined, overturned and impacted a sedan and another vehicle, causing concrete debris to spread across the highway.
At around 2:47 p.m. the Wilmington Fire Department, New Castle County Paramedics, and several other agencies responded to the scene..
A critical part of the rescue operation was the extraction of a 35-year-old male from one of the vehicles by paramedics and firefighters. The man, who suffered serious head injuries and potential internal trauma, was airlifted to Christiana Hospital by Delaware State Police Aviation.
Authorities closed the interstate in both directions, which led to extensive traffic delays. The closure extended south of the Christina River Bridge to secure a landing zone for the medical helicopter and to allow emergency services to manage the scene safely.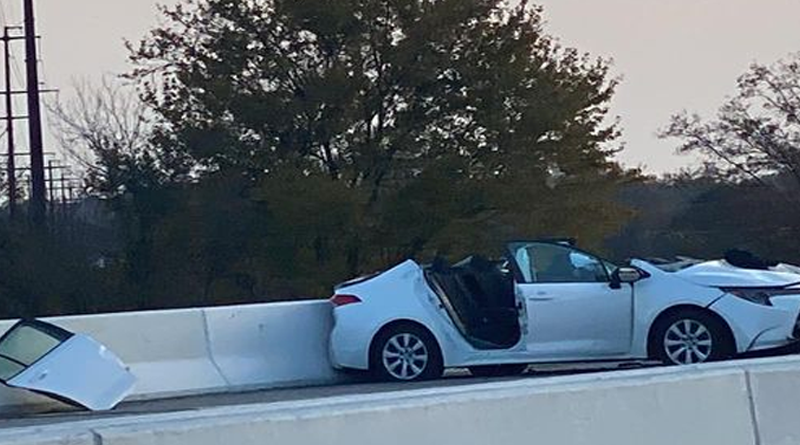 Early reports from the scene mentioned that a large boulder, part of the truck's cargo, had come to rest inside the sedan.
As the cleanup operations began, HAZMAT units were also dispatched to deal with potential hazards due to the overturned truck's load.
The Delaware State Police have taken the lead on the investigation.
As of 4:50 pm crews remain on scene cleaning up the accident scene.