On Saturday evening, just before 6:30 PM, an extensive water rescue operation was launched on Route 1 near Drawyer Creek Bridge & Dupont Parkway in Delaware. The operation followed reports that a Hispanic woman entered the water. It is unclear why an officer made the report of a woman in the water. It's also not clear if the woman was actually ever in the water at all.
Nevertheless, with the water temperature around 50 degrees, rescue crews responded rapidly to the scene. Delaware State Police Aviation's Trooper 4 search, utilizing Forward Looking Infrared (FLIR) technology and its spotlight. The crew was instructed to fly low over the area and scan the marshland east of Route 1, as the tide was headed out at the time the woman reportedly entered the water.
Approximately 40 minutes into the operation, rescue teams reported hearing movements in the marsh, prompting a redirection of the search efforts. Crews found what were believed to be fresh tracks between Route 13 and Route 1, leading to a request for Trooper 4 to illuminate the area with its spotlight.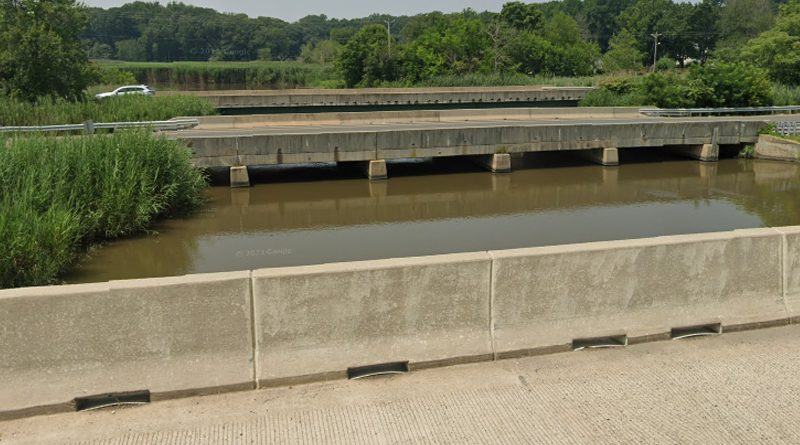 At around 7:20 PM, there was a request for an ambulance and New Castle County Paramedic to be dispatched to the bridge, as there was a possibility that the woman had been located. However, this was followed by unconfirmed reports suggesting the woman might be at a friend's house.
The search intensified just after 8:00 PM with the addition of a cadaver dog. The dog did not detect any scent, and at 8:14 PM, the incident command declared the situation under control, having not located the woman.
The incident took a surprising turn around 8:15 PM when the woman's mother reportedly brought her to Troop 9 in Odessa the mother's involvement has not been confirmed. Upon her arrival at Troop 9, an ambulance was requested for the woman.
The crews searched for the woman for over two hours whether or not she was ever in the water. The incident led to partial closures of Route 1 in both directions, lasting over two hours. The operation involved multiple rescue teams and resources.