Firefighters were dispatched to a fire at the United Cocoa Processor facility located at 701 Pencader Drive within the Pencader Corporate Center last Saturday morning.
The incident, which prompted a response from the Aetna Hose, Hook & Ladder Company along with various mutual aid agencies, was reported at approximately 11:33 AM. Crews arriving at the scene were met with smoke and flames coming from the facility's roof, and reports confirmed smoke inside the building as well.
The blaze reportedly originated in a vat before spreading to a ceiling and roof area approximately 20 feet by 50 feet in size officials said. The intensity of the fire necessitated the declaration of a second alarm, which resulted in additional firefighting resources being dispatched to the location.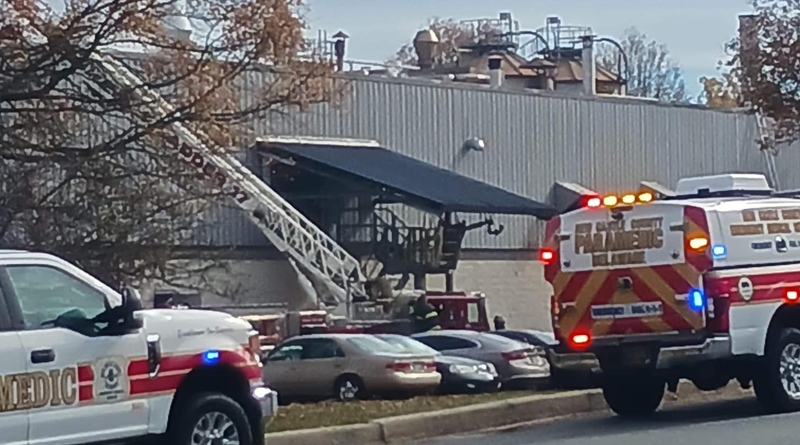 During the operation, two employees of the United Cocoa Processor were found on the roof in need of assistance, they were subsequently helped to safety by firefighters.
To ensure safety and facilitate firefighting operations, Delmarva Power was arrived and cut off electric and gas services to the building. Despite the severity of the fire, it was later confirmed by officials that there were no injuries.
The fire was successfully brought under control just over an hour after crews were dispatched to the scene.
The incident produced a large smoke plume that was visible for several miles, and numerous FSU readers contributed photos of the sight from different locations across the county.
The Delaware State Fire Marshal's Office is currently leading an investigation to determine the cause and specific details of the fire.